RACE INFORMATION
Click on the headings below to find out all of the latest information on the 2020 St. Elizabeth Healthcare Honor Run Half Marathon. Can't find what you're looking for? Drop us a line at info@honorrunhalf.com and we will be more than happy to answer your question.
Frequently Asked Questions
Why not offer a virtual option?
---
We pride ourselves on offering a top quality race day experience to honor our veterans. After reviewing our race participant survey results we simply did not feel like that there was not enough interest in a virtual event. We look forward to seeing everyone underneath the water tower in 2021!
---
What will you do with the shirt and medal from 2020?
---
We will still be honoring the World War II Memorial on our medals and shirts in 2021.
---
I am a streaker. Does this break my streak?
---
No. Cancellation of the 2020 events is completely out of your control. Your streak remains intact.
---
2020 Events Cancelled
---
Due to the ongoing COVID-19 pandemic all 2020 Honor Run Half Marathon events are cancelled. Play the video below to hear from race Executive Director Scott Spicher.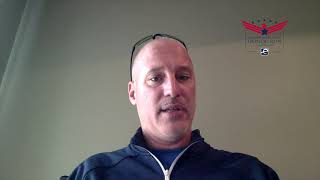 ---
Entry Options
---
If you are already registered for any 2020 Honor Run Half Marathon event you have until September 1st to request a refund. Email us at info@honorrunhalf.com to request your refund. All entry fees left after September 1st will be donated to Honor Flight Tri-State.
---
Will you still be making a donation to Honor Flight Tri State?
---
Absolutely! Our #1 mission is to honor those who have served us! Thanks to the generous support of our sponsors and our participants, we will be making a donation to Honor Flight Tri State after September 1st when all refunds have been processed.
---
---